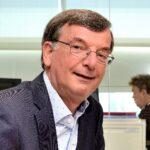 My whole working career I have been active in the agricultural sector, especially in The Netherlands. As a former secretary general of the Dutch Farmers organization ('LTO-Nederland') I have been closely involved in the developments in Dutch agriculture. After this position I was responsible, until September 2018, for the agricultural insurance department of the biggest agricultural and horticultural insurer in The Netherlands: Achmea/Interpolis/Hagelunie. Especially as director of NV Hagelunie, the specialist insurer for greenhouses and crops not only in The Netherlands but also abroad, I was involved in knowledge driven, modern technologies and developments in the greenhouse sector. Nowadays I am busy as a non-executive and advisor in a wide range of activities in and around the sector.
I strongly believe that the Dutch agribusiness sector is able to increase their impact in dealing with the world food challenge and that the lack of funding is one of the factors that hampers economically viable agri-food initiatives. This perspective, together with my roots in the agri-sector, my expertise in risk management and audit and my long standing experience in investing and financing of agri-business, led to setting up the Seed2Feed Foundation.
Having worked in various roles in Dutch and international food & agri-banking provided me with an extensive network in both, the various branches of the agri-sector, including dairy and horticulture, and the world of investors and funding providers. Working together with leading agri-business companies, NGO's, knowledge institutes and financial partners I aspire to enable concrete projects which help solving the world food challenge.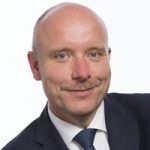 In my natural leadership role as a serious, sincere and dedicated manager I create harmony in a constructive way in leading different parties in the right direction. While doing so, I am aware of my impact so I act decisively but extremely thoughtfully. I am passionate about the African continent and I invest a lot of effort in developing prosperity for the continent.
I am able to manage complex projects and I am an expert in managing financial and operational risks. My motives to engage in the world food challenge are to minimize social inequalities in society which is motivated by a conservative traditional way of life.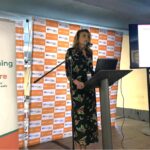 Born and raised on a dairy farm nearby the Westland region, agriculture and nature were part of my daily playing ground. I got inspired by sustainable food production systems whereby the triangle of people, profit, and planet is balanced. During my career, my ambition is to create sustainable food value chains fitting within local environments and cultures. I have been involved in agribusiness development projects worldwide however my biggest passion has Africa. The richness of nature in this continent offers many opportunities to feed all the African people in the future. However, I do believe that sustainable food systems in Africa only can be reached through co-creation in partnership between local and European expertise, knowledge, and technologies. Besides, it is crucial not only to produce food but also to keep nature preserved! The last 7 years of my career have been marked with this scope and together with partners, I will continue this journey. In the end, it is my ambition to create more sustainable food systems in Africa within the triangle of people, profit, and planet. In the end, our (grand)children deserve a better world! Looking forward to meeting with you as you share this ambition.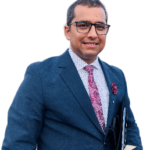 I'm an environmental and sustainability expert with over a decade of hands-on experience in sustainable agriculture, natural resources management, and water governance. I've executed complex projects spanning agricultural knowledge transfer, land and water conservation, (agro)forestry, climate resilience, biodiversity, and nature-based solutions.
As the former Director-General of Natural Resources Management at Afghanistan's Ministry of Agriculture, Irrigation, and Livestock, I coordinated national efforts, contributed to numerous policies, and executed 20+ transformative projects securing $200+ million in funding. My journey took a new turn due to developments in Afghanistan, leading me to pursue a second Master's degree and join the Seed2Feed Foundation in the Netherlands, enriching my knowledge of the Dutch horticultural landscape and cultural integration. My commitment revolves around practical solutions that empower farmers and communities, nurture sustainability, and protect the environment. Join me in driving meaningful change for a resilient and prosperous future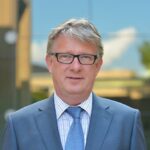 In almost four decades of working for the Dutch ministry of Agriculture I engaged in international promotion of Dutch agricultural knowledge and technology. I organized many foreign trade missions and I have spent 15 years as Agricultural Counsellor at Dutch Embassies in Africa and Europe. With my international network and contacts in Dutch Government and agribusiness I facilitated many projects for the benefit of food security and rural employment.
Horticultural production in Africa for local and export markets is booming, and Dutch technology is highly appreciated here. With our partners we can build sustainable and profitable projects, provide targeted training and help to access markets.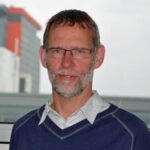 Since 12 years I've been involved in entrepreneurship for development as a teacher in cross-cultural entrepreneurship at the Delft University of Technology. I am interested in the capacity that is required from engineers to play a constructive role (both in social and technological terms) in development. In course of time I've also become interested in the capacity of smallholder farmers to grow, not only to grow vegetables, but also to grow themselves in entrepreneurial skills.
I have supervised students internships of TUdelft students in enterprises abroad. That also triggered my interest in rural development in the Global South. After my retirement summer 2021 I hope to continue these activities on a voluntary basis, attracting students of higher education for internships in rural development in the Global South.
I am an International agriculture economist (MSc London University, UK) and agriculturist (BSc Deventer Tropical Agriculture College, NL) with more than 40 years of public and private sector experience in managing, analyzing, and promoting different aspects of agriculture, including export promotion, market strategy, economic analysis, and trade associations.
I have experience leading teams of experts who have a range of skills in (project) management, training, strategic planning, project identification, agriculture chain analysis, small farm development, due diligence in the agriculture business, as well as in different agriculture development issues (tropical and temperate). For eighteen years I was an overseas resident in Africa and Asia and I worked on numerous assignments in Asia, Africa, Central America, the Middle East, and Europe.