Population growth, urbanization and climate change ask for a sustainable and efficient business approach for food production in Africa.
"Act as project initiator and coordinator, knowledge broker; set up African Greenport triple helix network of centres of expertise."
We support Dutch enterprises, African agribusiness communities and knowledge partners to join forces for sustainable and healthy food in Africa.
Students and knowledge institutions => offer to work on the assignment of internship in African agribusiness.
Seed2Feed Foundation offers internship assignments for Dutch students in African agribusiness through its large network of knowledge institutions. This network includes the Universities of Wageningen, Eindhoven, Groningen, Leiden, Rotterdam, and  Delft, as well as educational institutions Lentiz, InHolland, and HAS and various universities on the African continent. Seed2Feed offers internship opportunities for students from major disciplines to work on various internship assignments in African agribusiness. Students are provided with hands-on experience and exposure to the diverse agricultural practices in Africa while also contributing to Seed2Feed projects and the development of the continent's agricultural sector.
African agribusiness communities => access to Dutch expertise via demonstration and training
Seed2Feed Foundation links African agribusiness communities to Dutch expertise through demonstration, training, and enterprise cooperation. Dutch agriculture is the world's most efficient food producer and the second-largest exporter of food in the world. Seed2Feed makes a sustainable impact on food supply by empowering local farmers with knowledge, skills, and technology that enable them to increase productivity and improve the quality of their crops. It also links African agribusiness to Dutch partners for sustainable technology and access to markets.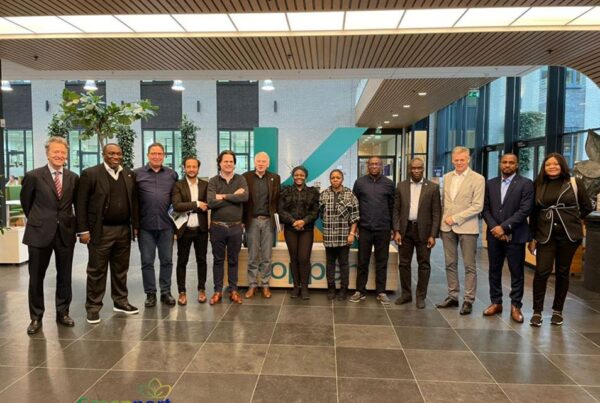 Dutch enterprises => Seed2Feed links Dutch enterprises to its network of demo centers and knowledge exchange activities in Africa through projects.
Seed2Feed Foundation supports Dutch agrotechnical enterprises in fostering sustainable agriculture in Africa through the transfer of knowledge and expertise to local communities. It also opens a network of horticultural demonstration and training centres, it helps to structure business initiatives by proposing optimal choices and attracting suitable funding. Seed2Feed works with various stakeholders, such as government agencies, non-governmental organizations, and local businesses, to identify opportunities to create sustainable food chains and promote agribusiness cooperation in Africa.